WA State Art Gallery reopens with new rooftop space, improved lighting, and hundreds of new commissions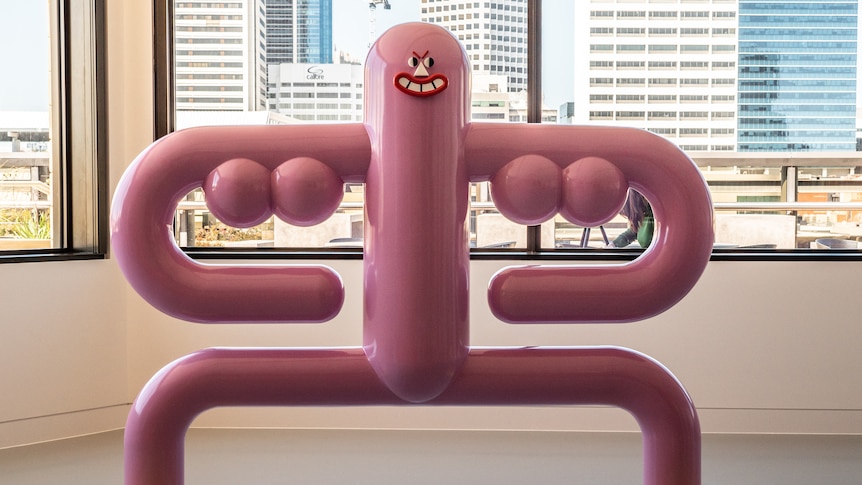 [ad_1]
When the Art Gallery of Western Australia (AGWA) reopens to the public, visitors will see a clearer and more open space showcasing hundreds of recently commissioned works of art, and will be able to ride a new golden elevator that protrudes from the building existing, up to a roof terrace.
This is all part of a bold attempt to revitalize the gallery and bring visitors back through its doors (which have also been redesigned to provide a more welcoming entrance) in increasing numbers.
The changes were led by AGWA Director Colin Walker, who took over last year with a brief to reinvigorate the gallery.
"We know which direction we want to go," Walker said ahead of the relaunch.
"But we also know that the way people engage with culture has just changed."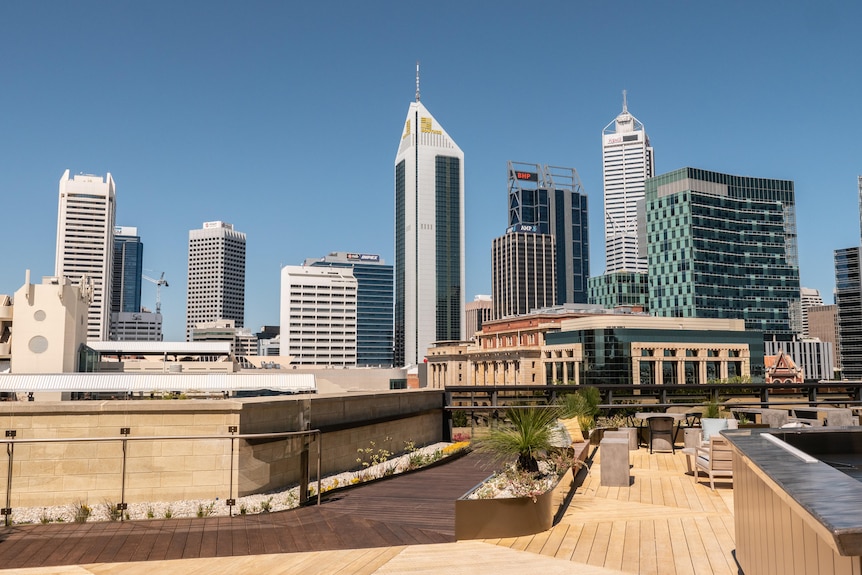 He said people needed an open and welcoming entrance gate, tempting them into the brutalist-style building that sits between Perth station and the Northbridge entertainment district.
The roof level opening, originally intended by architect Charles Sierakowski in 1979, also allowed much more natural light to flood all levels of the building through the central stairwell.
Each light has also been redone.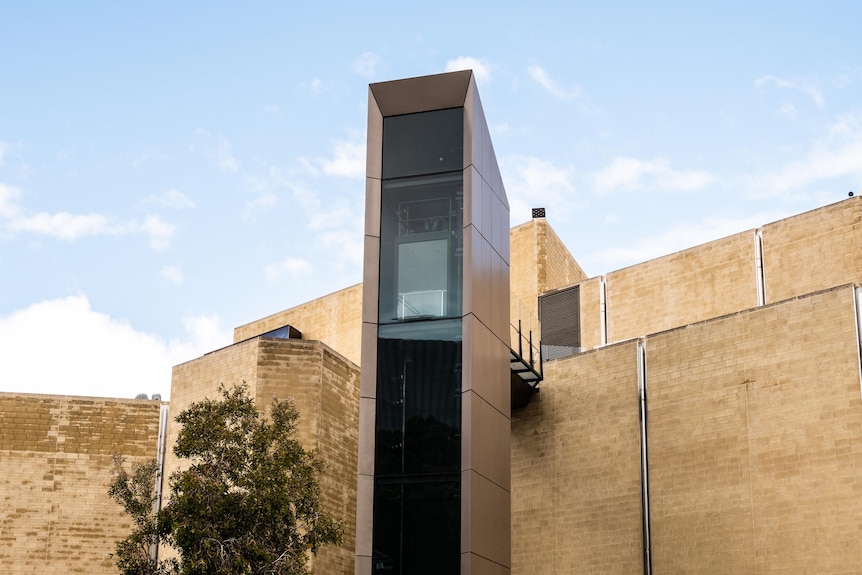 The art gallery has also relaxed its long-standing policy on taking photos inside the gallery and even people who come just looking for a cool selfie background are welcome.
"I don't care what makes people walk through the doors," Walker said.
"But I really want to know what will bring them back.
"They won't come back if they can't share the experience.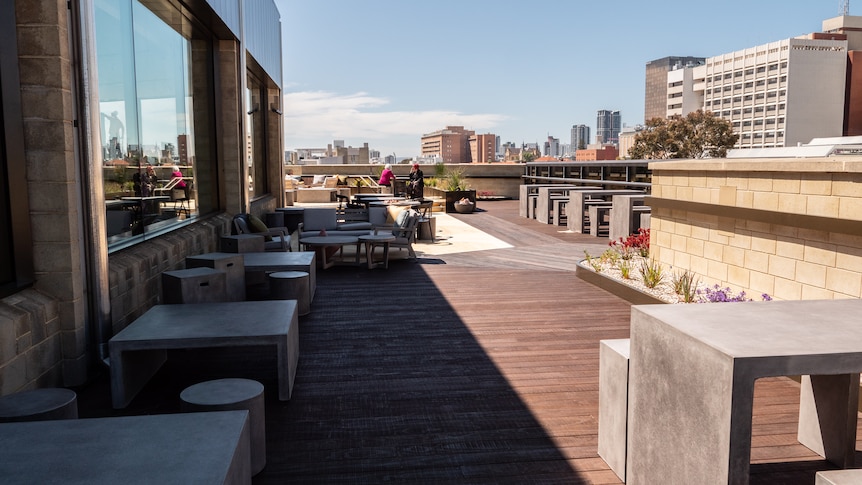 On the rooftop, a bar will be open on Friday, Saturday and Sunday evenings throughout the summer. The space will also host performances and musical events and will be available for rental during the week.
There is a sculpture garden which includes Der Rufer ("The Caller"), an old part of the gallery forecourt which had to be lifted to the top of the building.
The refresh continues at all levels of the gallery, with two exhibitions, The View from Here and Collective Ground, focusing on Western Australian and Indigenous artists respectively.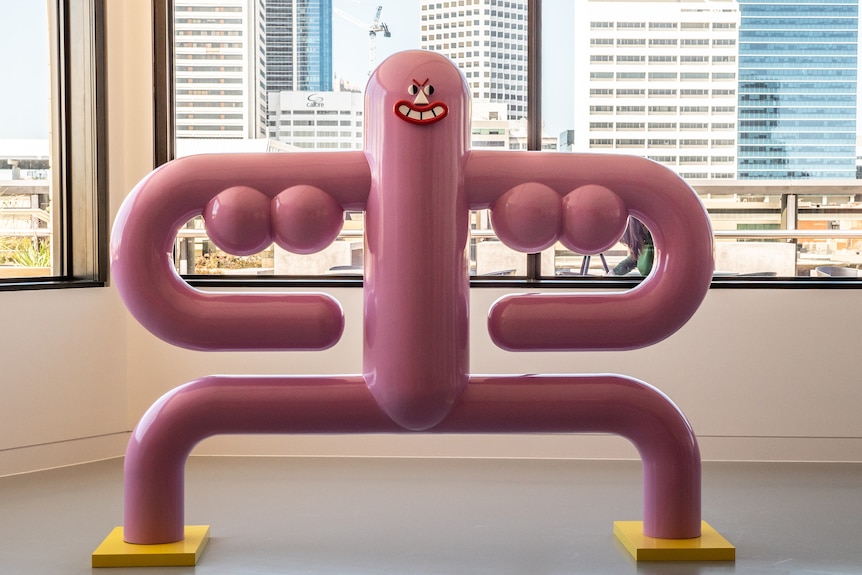 Led by Ian Strange, who recently completed a 15-month term as guest art director at AGWA, the exhibits aim to reconnect Perth's audience with the local artistic talent base.
"It is important that at this major moment of renewal for the gallery, it is not just the building, but the art and artists of WA," said Strange.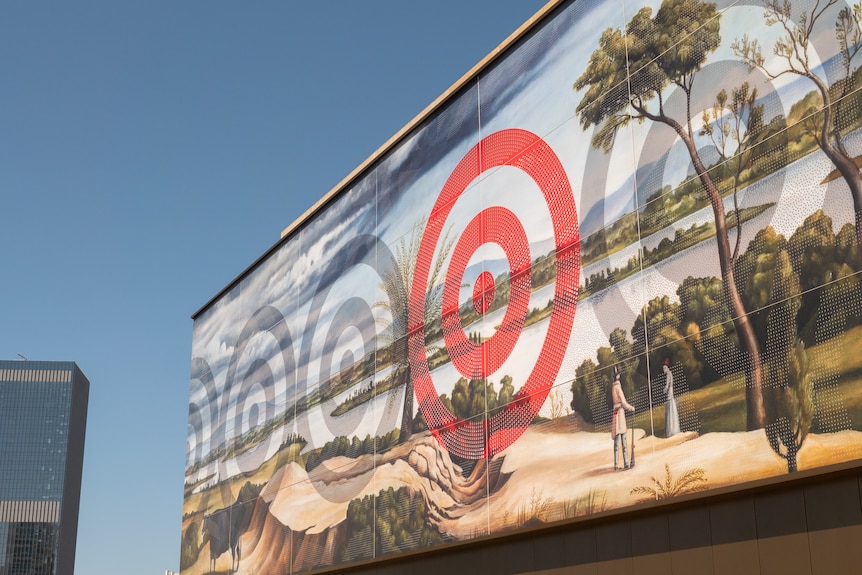 Collective Ground was also in response to the COVID-19 pandemic, with $ 1.5 million spent to purchase the new work.
"[When COVID hit] we felt like we immediately needed to do something for the community so we bought works from each of the aboriginal art centers [in WA] and individual Aboriginal artists where there was no center, "Walker said.
An additional $ 2.3 million was spent on 111 commissions from artists in WA, some from emerging artists like Tim Meakins, whose large-scale playful sculptures fill the space on the top floor that leads to the roof.
Called Muscle Beach, the works are a vividly colored series of stylized figures lifting weights and flexing muscles, inspired by the real Muscle Beach in Venice, Los Angeles.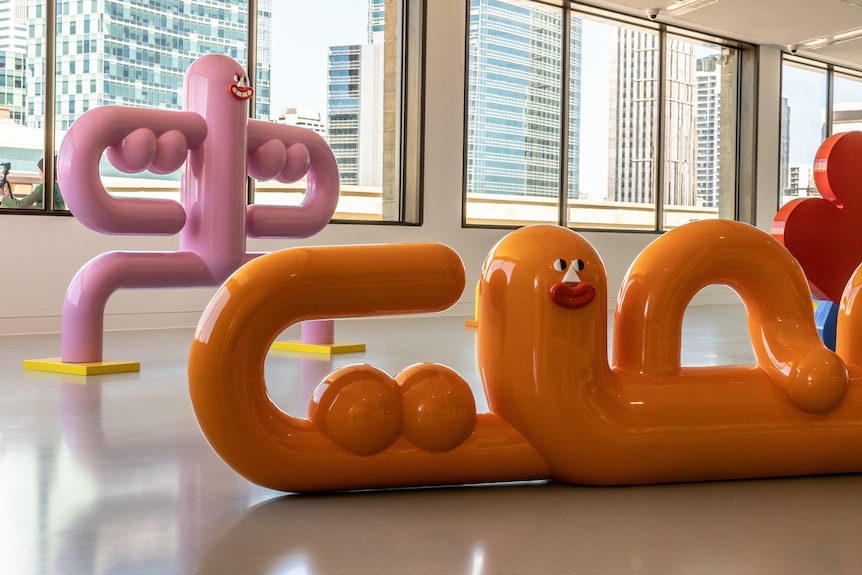 Meakins said receiving the commission from the State Gallery was exciting and potentially upsetting.
"To be in this position is quite huge, because my experience is not artistic training, my daily job is graphic design, book design, brand design, not physical art creation," he said. he declares.
"It's a very important moment in my career, to potentially be an artist rather than a graphic designer."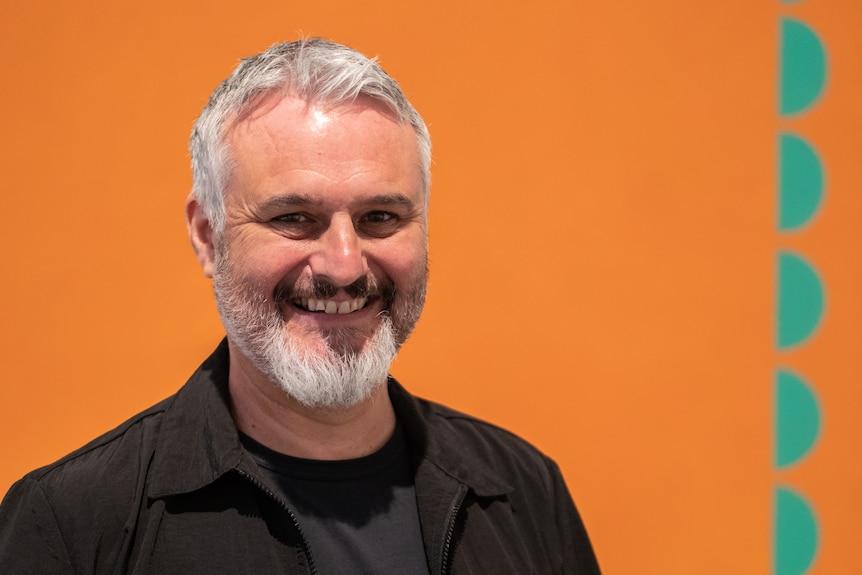 The full update opens to the public this weekend and Mr Walker said he was eager to see the public's response and plans to respond quickly, depending on what worked.
"I'm not nervous about this stuff, but I'm really excited," he said.
"If things are really failing at all levels then you change them, you just have to be able to be flexible."
AGWA reopens to the general public on Saturday, November 6 at 10 a.m., with a program of events to celebrate the weekend.
[ad_2]