Seven Must-See Fall Art Exhibits Around Phoenix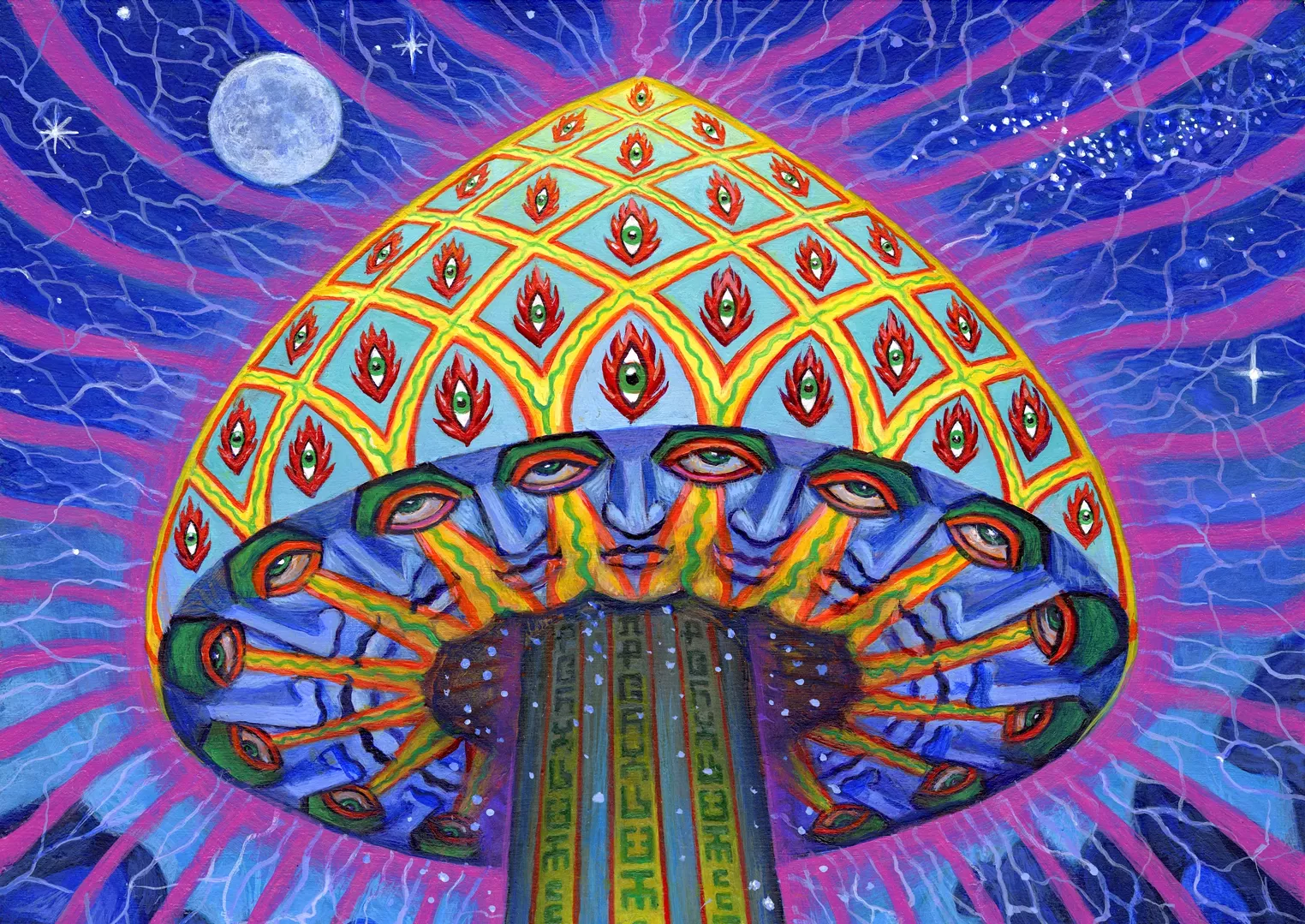 [ad_1]
Fall is when the Phoenix subway culture scene really picks up, and this season artists tackle fascinating subjects, from psychedelics to mass incarceration. Here's a look at seven must-see exhibits, where you can explore a hand-painted drum set for the Tool group, a video featuring the ASMR effect popularized on TikTok, and new sculptures by acclaimed glass artist Dale Chihuly.
"The beyond inside"
Mesa Museum of Contemporary Art

Until January 23, 2022
Mesa Museum of Contemporary Art, located at the Mesa Arts Center, features works by New York artists Alex Gray and Allyson Gray, who are part of the Visionary Arts movement. Works on display range from a Tool drum set painted by Alex Gray, which will be used on the band's 2022 tour, to paintings exploring psychedelics.
"Undoing Time: Art and Stories of Incarceration"
ASU Art Museum
Until February 12, 2022
ASU Art Museum presents works that portray historical, philosophical, sociological and theological perspectives of incarceration created by 12 artists working in various mediums including photography, printmaking, sculpture, video, and more. Featured artists include Carolina Aranibar-Fernández, Raven Chacon, Cannupa Hanska Luger and Stephanie Syjuco.
'Forever Becoming: Young Phoenix Artists'
Scottsdale Museum of Contemporary Art

Until January 23, 2022
Scottsdale Museum of Contemporary Art features works by 11 emerging Phoenix artists working in various mediums including mixed media, neon, painting, sculpture, video incorporating ASMR, and more. Several of the plays address social justice and identity. Featured artists include Vincent Chung, Estephania González, Lena Klett, Cydnei Mallory and Papay Solomon.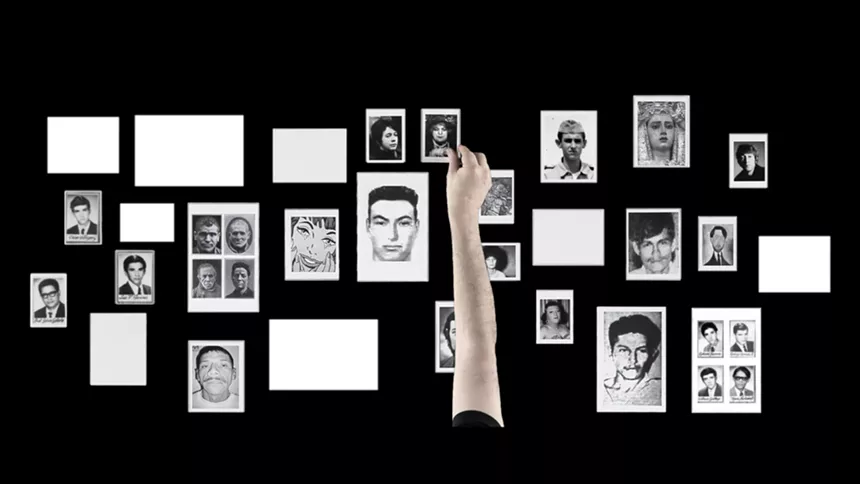 "Oscar Muñoz: Invisibilia"
Phoenix Art Museum
Until January 16, 2022
Phoenix Art Museum presents the first American mid-career investigation of Colombian artist Oscar Muñoz, organized with the Blanton Museum of Art in Texas. During a career spanning five decades, Muñoz has explored memory, time, history and knowledge through drawing, photography, video and the art of installation.
"Temporary in nature"
Lisa Sette Gallery
Until December 31
Lisa Sette Gallery presents works that reflect the challenges of artistic creation in a time of upheaval. A dozen artists, including Bin Danh, Mayme Kratz, Marie Navarre and James Turrell, speak both of the destruction caused by world systems and the possibility of countering these systems with radically different approaches to nature and self. .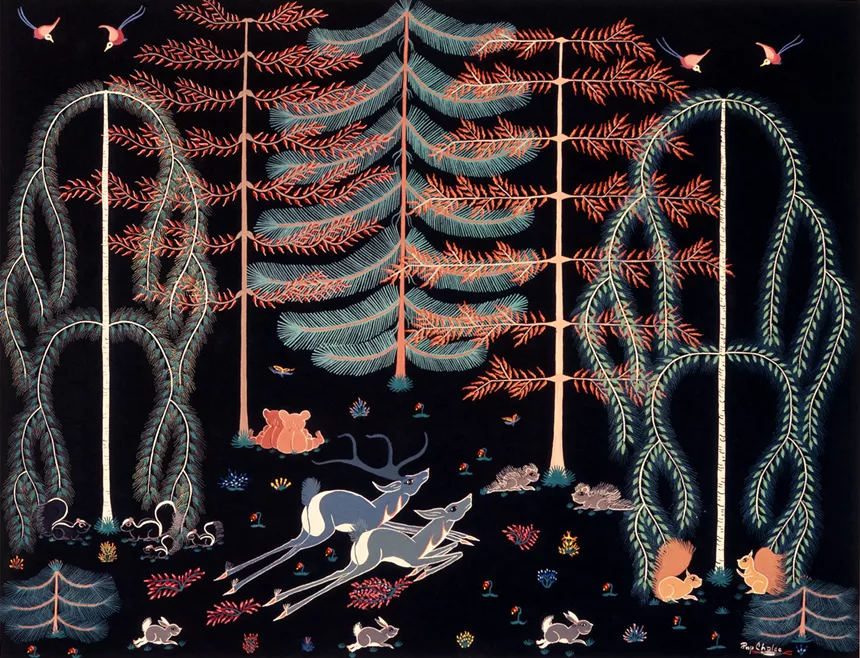 "Remembering the future: 100 years of inspiring art"
Museum heard
October 24, 2021 to January 2, 2022
Museum heard highlights paintings and sculptures created by Native American artists during the 20th and 21st centuries, curating works of art to show their historical significance of the art and how these artists responded to both challenges and the opportunities of their time. Featured artists include TC Cannon, Kent Monkman, and Kay WalkingStick.
'Chihuly in the desert'
Desert botanical garden
and Taliesin West
December 3, 2021 to June 19, 2022
Desert botanical garden and Taliesin West exhibit works by Washington-based glass artist Dale Chihuly, who often draws inspiration from shapes and colors prevalent in the natural world. Several of the large-scale installations in this exhibition are presented for the first time. Chihuly's works will be exhibited outside, as well as inside the garden art gallery.
[ad_2]