Renzo piano converts Moscow power station into GES-2 arts center
[ad_1]
Opening of the GES-2 House of Culture in Moscow
renzo piano building workshop (RPBW) made a new arts center in Moscow, Russia, called 'GES-2 house of culture'. The six-year project involved the transformation of a historic power station that was first built between 1904 and 1908.
At the request of the VAC Foundation, RPBW redesigned the industrial building and its 150 x 150 meter site on the banks of the Moskva River in Moscow's October Red Light District. the huge overhaul included the restoration of four brick chimneys, transforming them into blue steel chimneys that capture clean air at an altitude of 70 meters, activating natural ventilation and reducing energy consumption.
pictures of michel denancé
A DIVERSIFIED PROGRAM AND an intuitive design
the 20,000 m² building hosts a diversified program organized into four major "poles": civic, reception, exhibition and education. features include a covered plaza, 5,500m² of varied exhibition space, a 420-seat auditorium, library and multimedia center, restaurant and 1,000m² of educational facilities, including an art school and workshop spaces for the general public and artists in residence.
When designing the new spaces, the RPBW design team was guided by two main concepts. first of all, they sought to create an intuitive building that can be easily understood and navigated. the architects explain, 'upon entering and reaching the' reception 'area, all they need to do is turn their eyes right and left, up and down, to understand what is inside, where to go and how to get there. to move. ideally, they do not need any plan to visit the whole center.
the second idea was to create a fluid and visible "canvas of circulation". conceived as a kind of spatial sculpture, this "web" includes all the stairs, elevators, corridors, canopies and platforms and connects all the spaces and activities of the arts center, while highlighting the entrances from the street and the pedestrian bridge .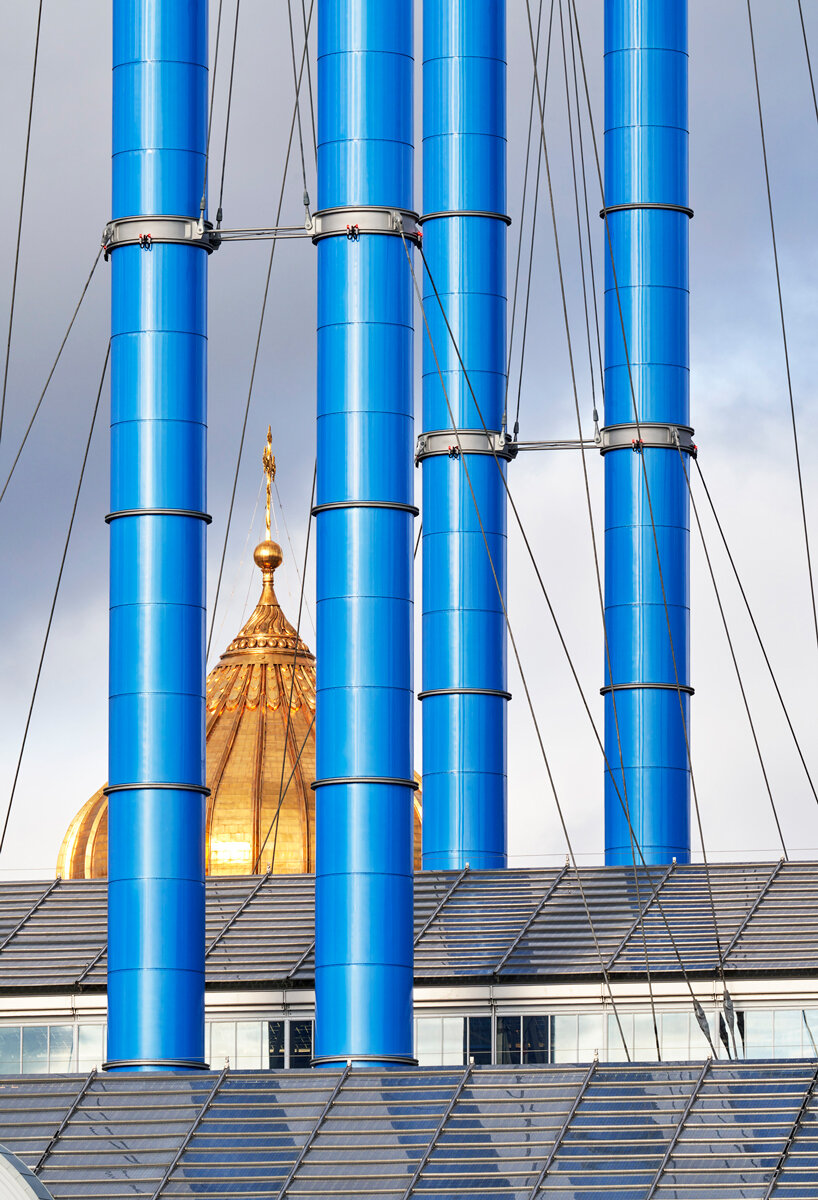 the old brick chimneys have been transformed to capture clean air
the development also includes a public plaza in front of the south-eastern facade and a sculpted landscape on the western part of the plot, which includes a forest of 624 newly planted birch trees. this vast landscape rises gently to the rear of the site to accommodate an underground car park.
the new GES-2 culture house, which is free to visit, opened on saturday 3 december 2021. the multifunctional building hopes to become a cultural destination for local and international visitors.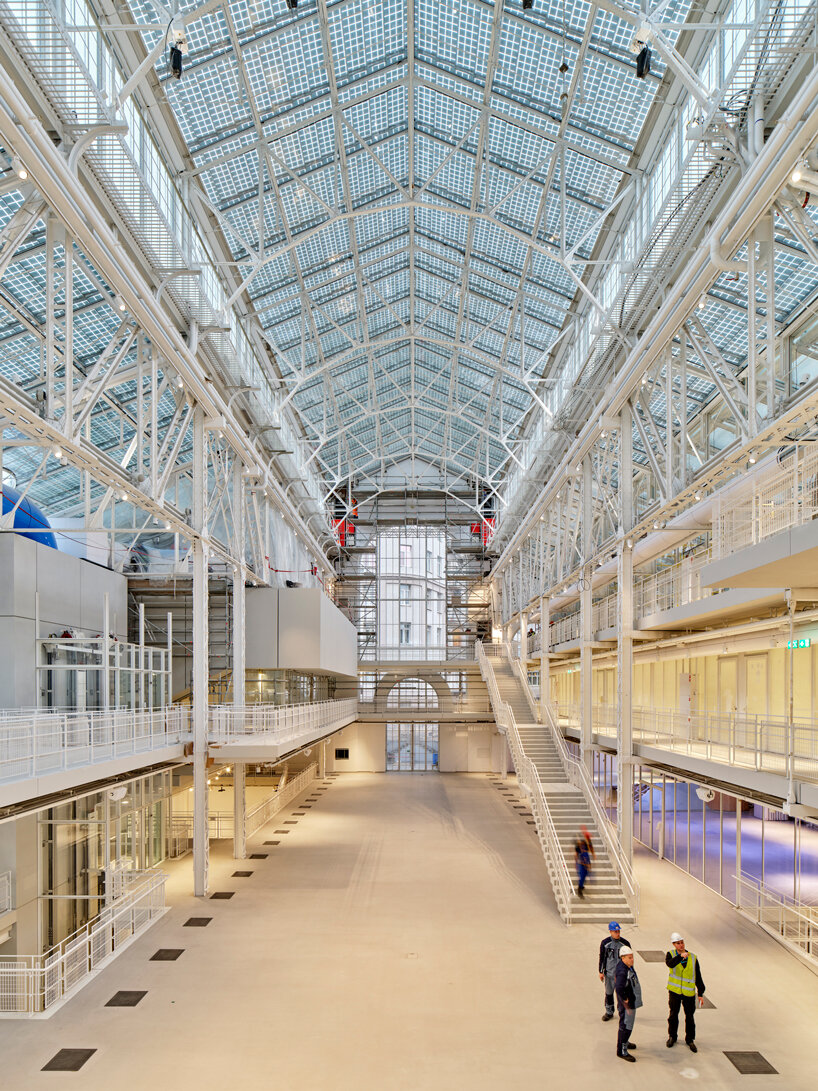 the central nave is 23 meters high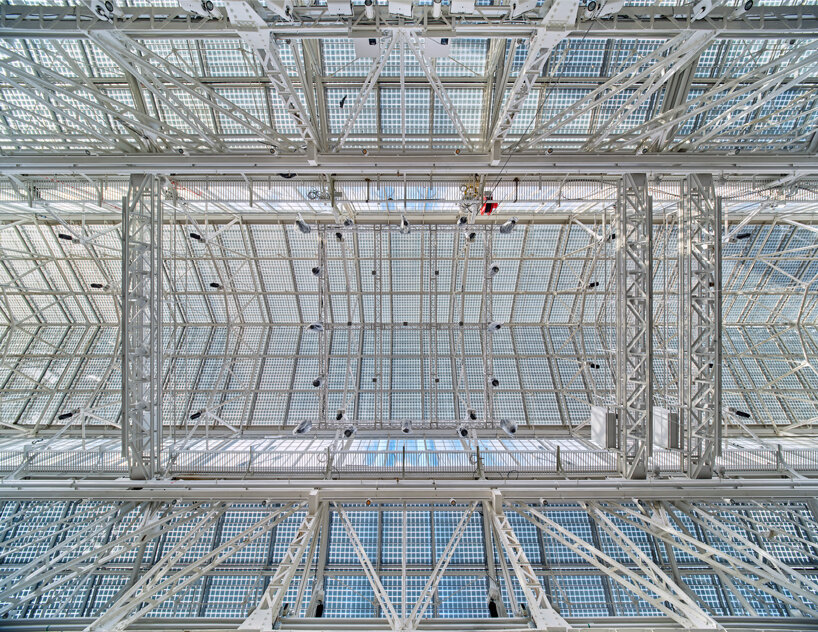 rooftop view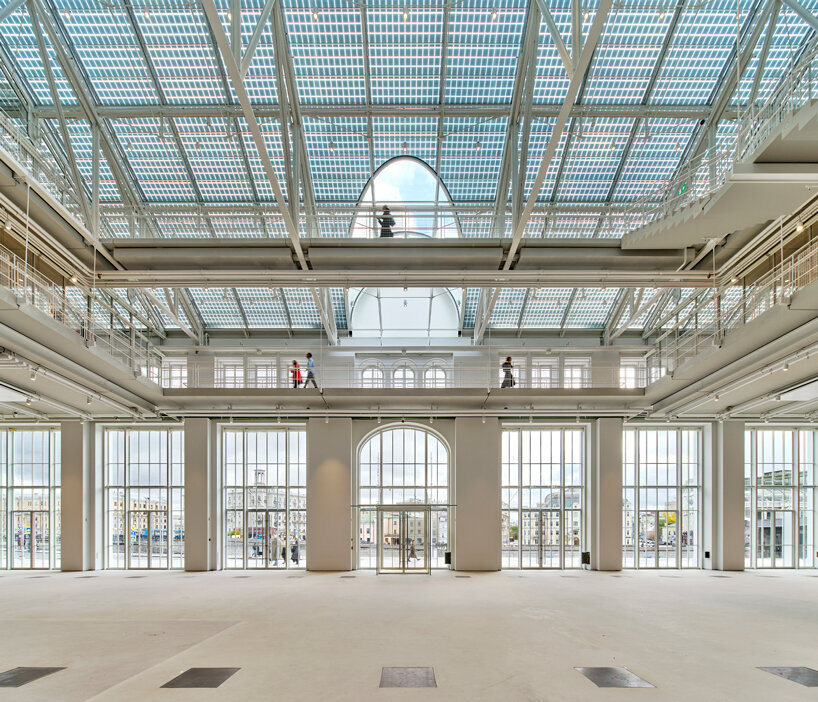 the facade of the building opens onto a public square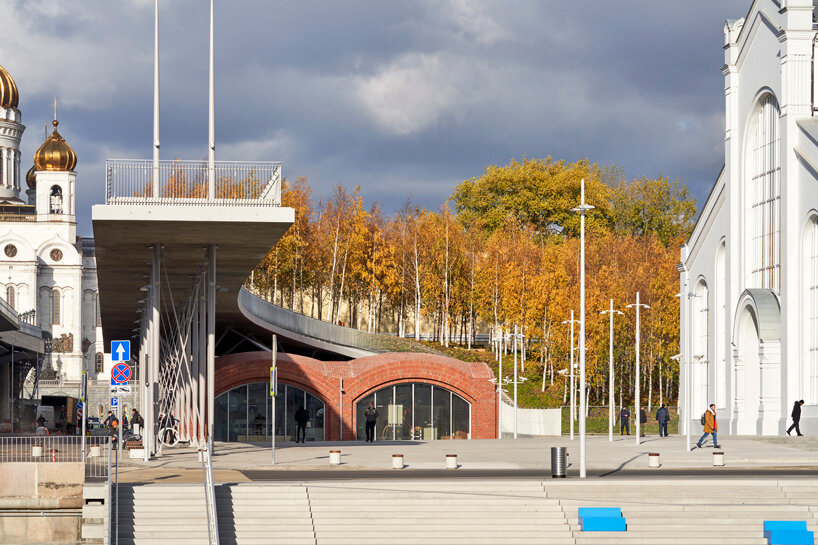 the development includes a sculpted landscape with 624 birch trees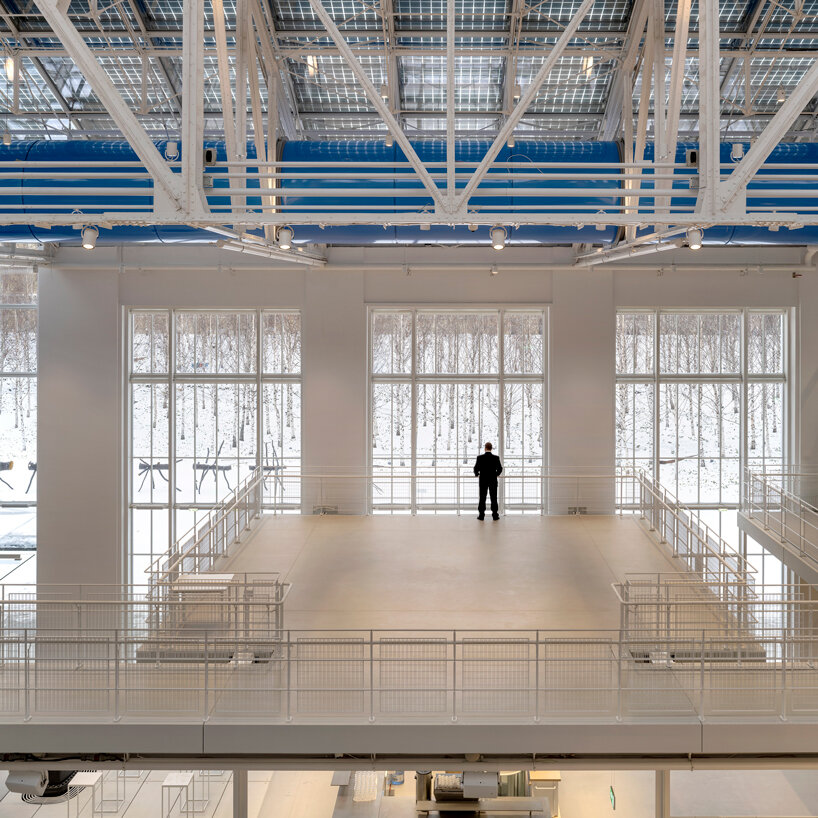 a terrace on the upper level overlooks the forest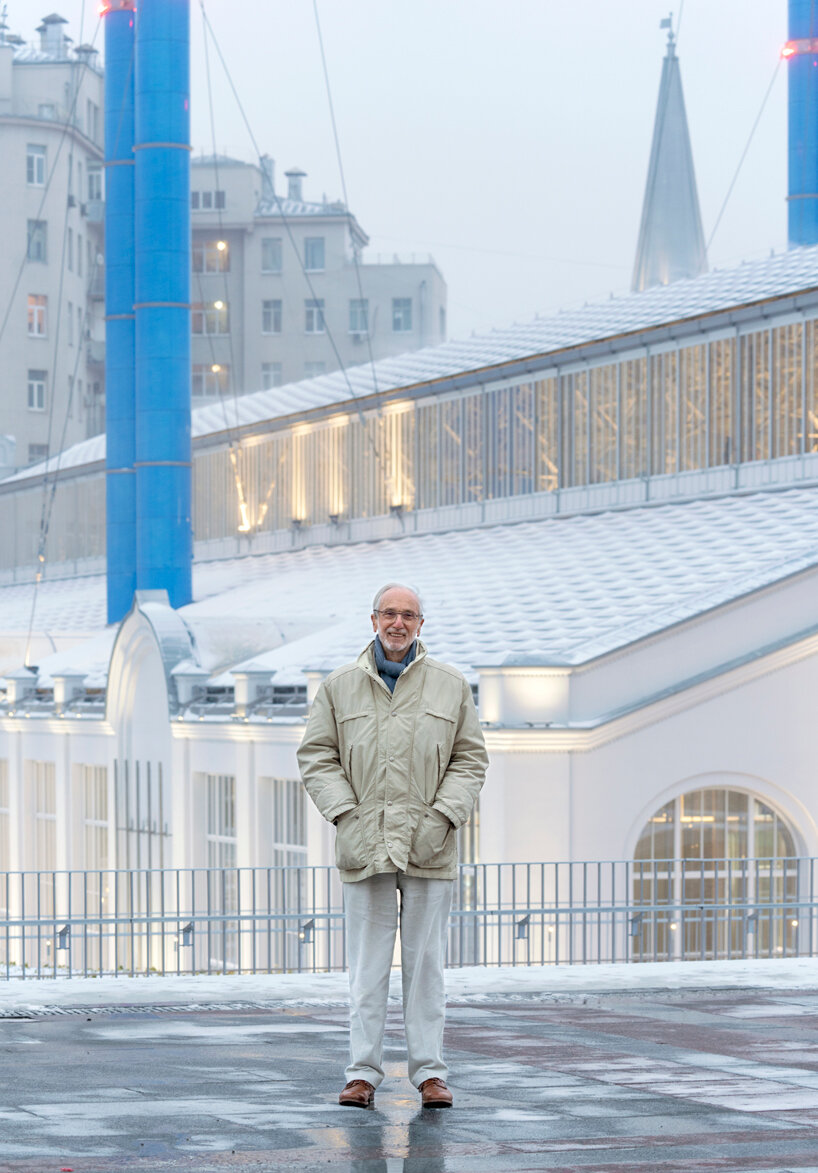 Renzo piano at the new house of culture GES-2 in Moscow
1/13
project information:
Name: GES-2 house of culture
site: Moscow, Russia
customer: the VAC foundation
architect: renzo piano building workshop (RPBW)
design team: a.belvedere (responsible partner), p.carignano, m.daubach, d.maïkoff, m.pimmel, a.prokudina with a.artemeva, d.franceschin, b.grilli di cortona, d.karaiskaki, v.lucchiari, k.malinauskaite, b.millonzi, j.pattinson, d.pomponio, p.ogonowska, v.shabelnik, f.tessitore and b.billi, l.de capitani; a.bagatella, d.tsagkaropoulos (CGI); o.aubert, c.colson, y.kyrkos (models)
advisers: milan ingegneria, metropolis (structure); arup, metropolis (MEP, facade); arup (durability); faros (restoration project); SK-orion AV (fire prevention); m.desvigne, peverelli (landscaping); APEX project office (executive architect)
design year (s): from 2015 to 2016
year (s) of construction: from 2016 to 2021
the site area: 2 hectares
construction area: 20,000 m² + 15,000 m² of parking
exposure: 5,500 m²
room: 420 spaces
education: 1000 m²
fabbrica (vaults): 1,500 m²
landscaped area: 6,800 m²
planted area: 5,100 m²
the forest: 624 birch trees
fireplaces: 4 units, 70 m high
photovoltaic surface: 5,000 m²
photography: michel denancé
[ad_2]