Phalen Leadership Academies arts center postponed again due to COVID-19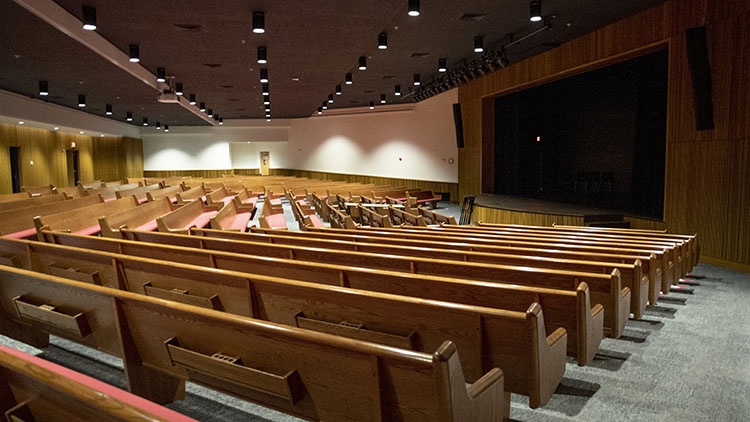 [ad_1]
Indianapolis's Far Eastside faces years of social disadvantage as it continues to fight poverty and violence. But a community leader hopes that will change with the opening of a new arts and culture center. Now, only one thing is preventing it from opening: the COVID-19 pandemic.
Phalen Leadership Academies, an Indianapolis-based national chartered and public school operator, received $ 3 million from Lilly Endowment, Inc. in 2018 to renovate the old Mt. Carmel Church into a new space community-centric with an auditorium seating approximately 1,000 people.
Earl Phalen, the charter school's founder, feels the Far Eastside was the most violent part of town before the pandemic, and said it's only gotten worse over the past two years. Phalen said he was excited the center was able to create a safe place for families, as well as provide an outlet for the community to engage in creative expression.
"The arts stimulate discussion and reflection about ourselves, our communities, our values, our priorities, our weaknesses and our strengths," said Phalen. "So having a vibrant cultural center – which we hope to be world class – – a cultural center in the heart of the Far East is exactly what our families deserve. "
The first ribbon cutting for the center was scheduled for April. Then it was reprogrammed at the end of last month. But the building remains closed to the general public to reduce the spread of COVID-19 to the more than 2,000 students who attend the four Phalen Leadership Academies on the east side of the city.
Phalen hopes the arts center can open in 2022, depending on the pandemic.
"Every day we pray that we can do it, but honestly we don't know because we have to keep the school open – it's our top priority," Phalen said.
The center is adjacent to the James and Rosemary Phalen Leadership Academy for ages 7 to 12.
At the moment, the Phalen Leadership Academies use the facilities for their students during school hours and on weekends. Once opened, students and the public will be able to view and participate in activities such as an African dance troupe, lyrics, film releases and other performances.
Despite the delay, Phalen said there was already interest from people in speaking at the center.
"We are therefore delighted to be able to open it to the community as soon as we are able to do so in a responsible manner," he said.
Lilly Endowment., Inc. is among the funders of the WFYI-based initiatives.
Contact Elizabeth Gabriel, WFYI education reporter at egabriel@wfyi.org. Follow on Twitter: @_elizabethgabs.

[ad_2]