Pace University Art Gallery opens solo exhibition by Ceaphas Stubbs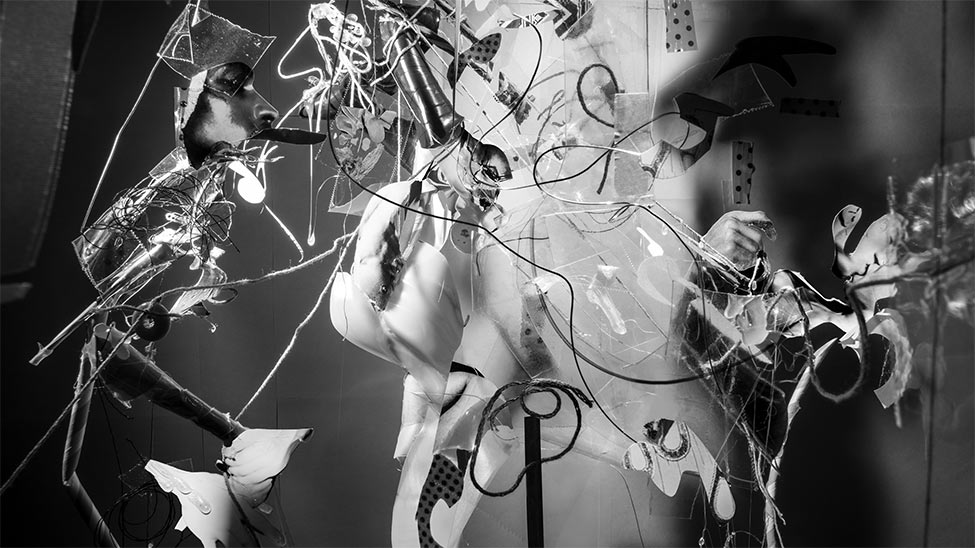 Picture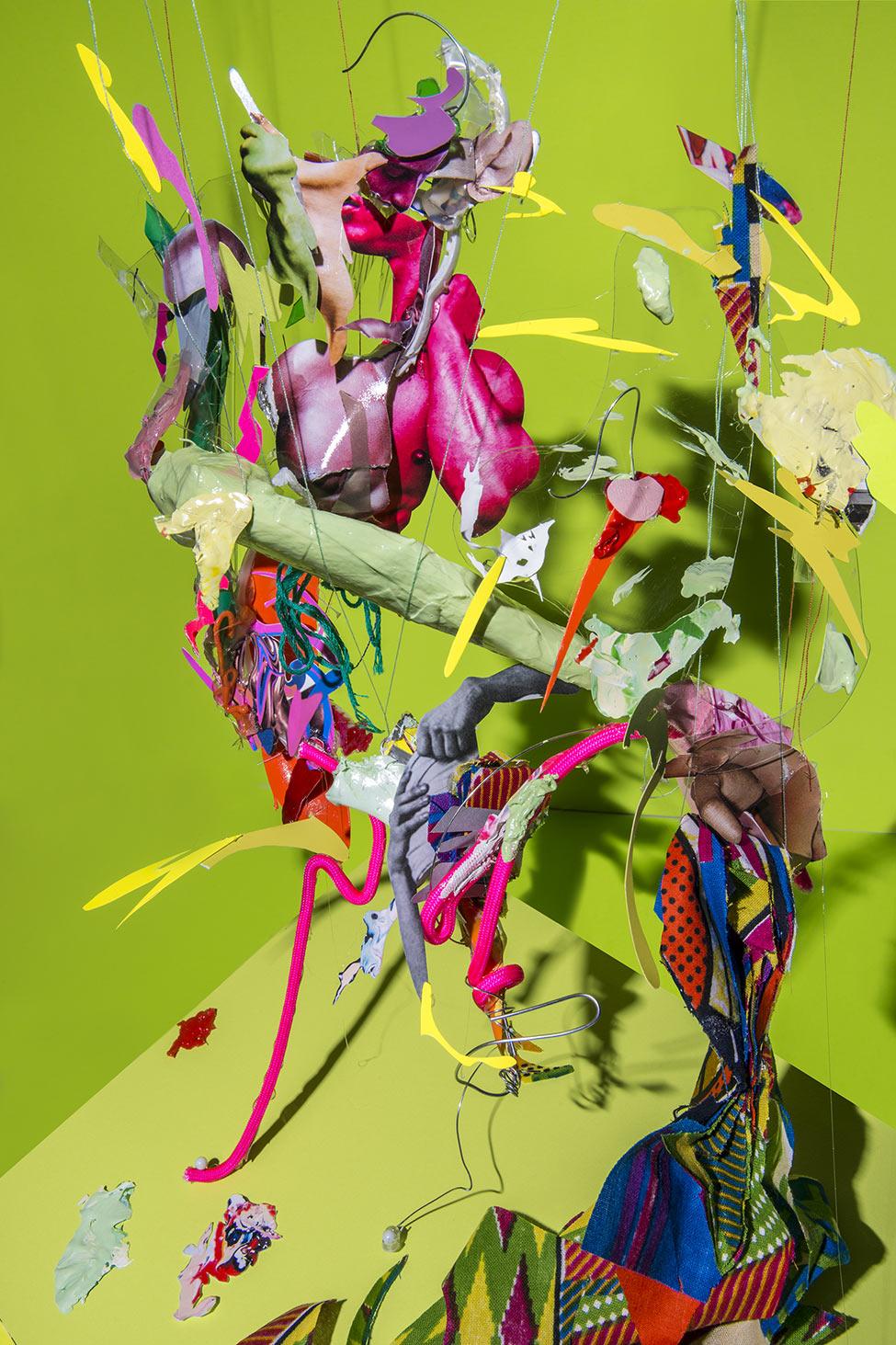 Featured works explore longing and loss
New York – The Pace University Art Gallery will open Ceaphas Stubbs' solo exhibition, "So Close", on Friday, February 11*. The exhibition will be open to the public until Saturday, March 26. The gallery is located at 41 Park Row with the entrance on Spruce Street, across from City Hall in Lower Manhattan. Stubbs will also give a public artist talk on Zoom on Thursday, February 17 at 12:15 p.m.
The works featured in "So Close" innovatively combine analog and digital photographic techniques with collage and sculpture to produce images that are simultaneously intimate, nostalgic and Afrofuturistic. His vividly colored, often spatially indeterminate photographs navigate the innate tension between intimacy and pain, and unpack loss by giving visual language to the lingering tingling, itching, burning, and pain that accompanies another's longing. .
Stubbs explains that his multi-step process "begins with collecting materials, textiles, and found imagery. I am drawn to materials that are neglected, discarded and ordinary. Stubbs' painstaking method is a kind of performance in which he goes through the process of research, vision and intimate knowledge as he constructs and documents his paintings before finally losing the object of his attention when he disassembles leaving only the photographic remains.
* Please note that for COVID safety reasons, gallery occupancy will be limited to 50%, and proof of vaccination and face covering will be required upon entry.
Picture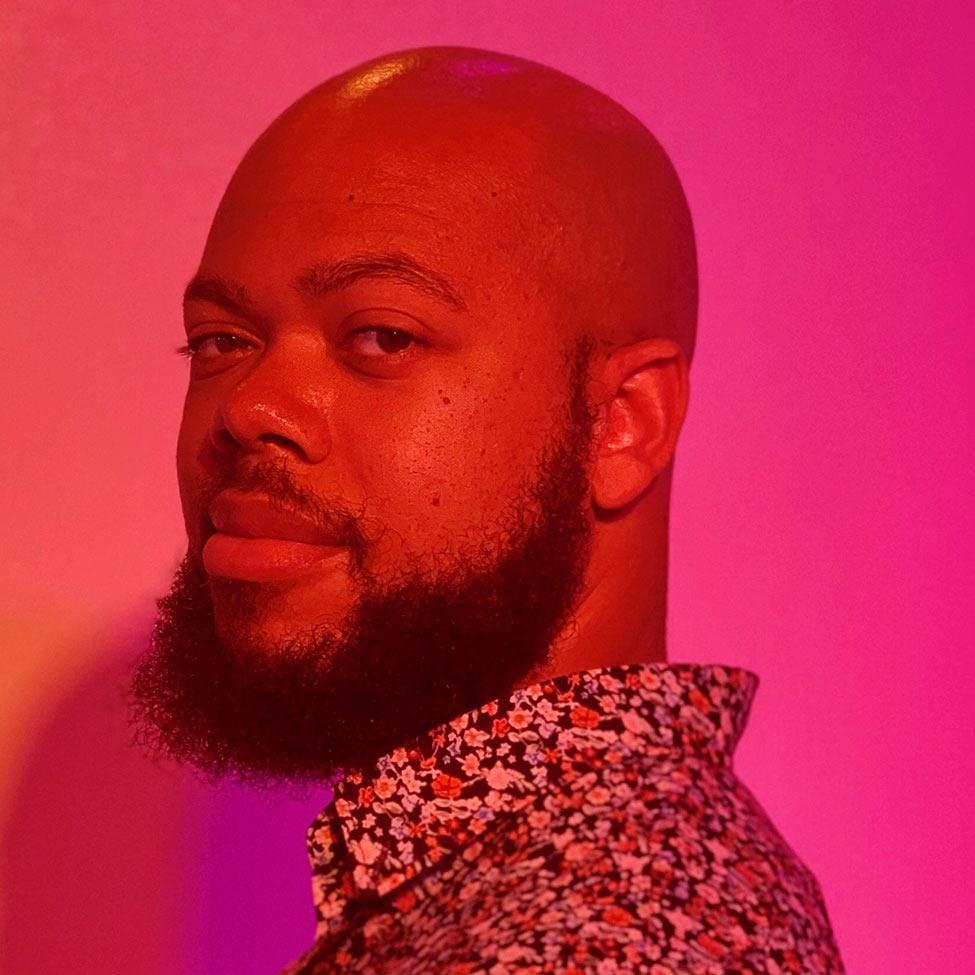 About the artist: Ceaphas Stubbs has shown his work widely, including in exhibitions at FiveMyles Gallery in Brooklyn; The Leslie Lohman Museum of Art, New York; Reginald Ingraham Gallery, Culver City; Czong Institute of Contemporary Art Museum, Gimpo-si; Aljira Center for Contemporary Art, Newark; The Print Center, Philadelphia; and the Woodstock Photography Center. His works have been reviewed in The New York Times, Brooklyn Rail, Skowhegan's SPACE/LAUNCH, Expose Magazine and Agave Magazine. He has also completed residencies at Skowhegan School of Painting & Sculpture, Jamaica Center for Arts and Learning, Creative Capital Professional Development Program and Express Newark. Stubbs has taught a range of college courses in digital arts, photography, and animation on the East Coast, and is currently a tenure-track professor at Brookdale College in New Jersey. He holds a Bachelor of Arts in Fine Arts from Rutgers University and an MFA from the University of Pennsylvania, where he received a Christopher Lyon Memorial Award.
About Pace University Art Gallery: Founded with the belief that art is an integral part of society, Pace University Art Gallery is a creative laboratory and exhibition space that supports innovation and exploration for artists and viewers. Open to students, staff, and faculty at all Pace campuses and also to the Lower Manhattan community and visitors from around the world, the art gallery encourages personal inquiry and critical dialogue through exhibitions of stimulating contemporary art and public programming. By enhancing the Art Department's Bachelor of Arts and Bachelor of Fine Arts programs, the art gallery provides students with meaningful opportunities to exhibit their own art and work directly with professional artists to install and promote exhibitions.
About Dyson College of Arts and Sciences: Pace University's liberal arts college, Dyson College, offers more than 50 programs, spanning the arts and humanities, natural sciences, social sciences, and pre-professional programs (including pre-med, pre-vet and pre-law), so many courses that meet the requirements of the basic program. The College provides access to numerous opportunities for internships, cooperative education, and other hands-on learning experiences that complement classroom learning to prepare graduates for career choices and graduate/professional study.
About the Pace University Center for Undergraduate Research Experiences (CURE): The Center for Undergraduate Research Experiences (CURE) at Dyson College of Arts and Sciences provides leadership, coordination, and support for student-faculty research collaborations, faculty grant-funded research projects and programs, and opportunities service learning. CURE is part of Dyson College's long-standing and ongoing commitment to building a culture of research at Pace University. CURE is part of Dyson's efforts to innovatively improve the quality of the academic experience and student life in general.
About Pace University: Pace University prides itself on preparing its diverse student body for a lifetime of professional success through its unique programs that combine immersive academics and real-world experiences. Pace is ranked the #1 private four-year college in the nation for upward economic mobility by Harvard University's Opportunity Insights, proof of the transformative education provided by the university.