Northwestern College Holds Art Exhibits 2022-23 at Te Paske Gallery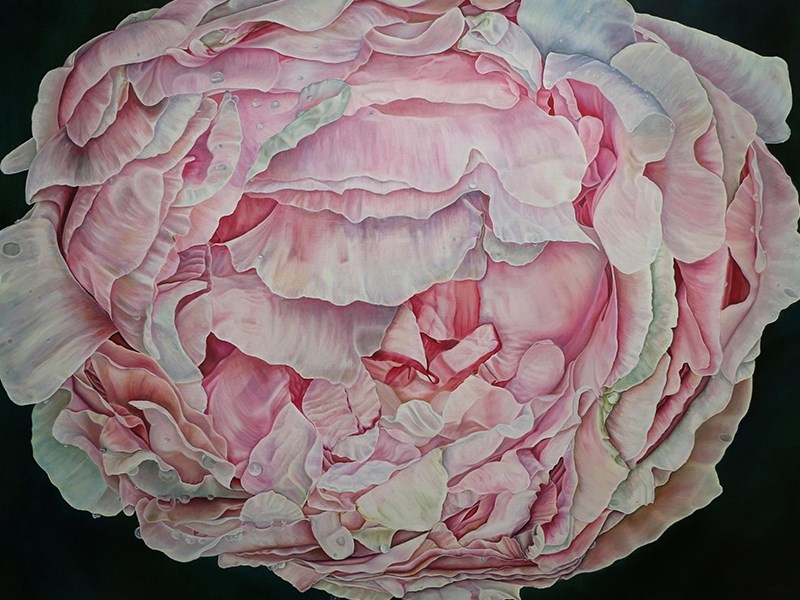 Thursday, August 25, 2022
Te Paske Gallery at Northwestern College will host exhibitions by three regional artists during the 2022-2023 academic year.
Artwork by artist Klaire A. Lockheart of Vermillion, South Dakota kicks off the season. "Feminine Attempts" is on view until October 7, with a closing public reception with the artist scheduled for Friday, October 7 at 6:30 p.m.
Self-described as a "feisty artist," Lockheart uses traditional oil painting techniques to critique historical injustices in the traditional Western art world. She likes to use the human form to communicate the agency of women, especially since in the past female artists were prohibited from studying live models and making historical paintings. In addition to addressing femininity and feminism in her works, she incorporates humor to make serious subjects accessible.
Lockheart earned an MFA from the University of South Dakota. Her recent solo exhibitions include "Feminine Attempts" at the Sioux City (Iowa) Art Center; "A comme apron" at the Ritz Gallery in Brookings, South Dakota; and "Ladylike Representations" at Gallery 120 in Inver Grove Heights, Minnesota.
Te Paske Gallery's second exhibition will feature works by April Benson of Orange City. "A tribute to the creation of flowers" will be exhibited from October 19 to December 10.
Benson received a Bachelor of Fine Arts from Southern Illinois University and won "Best of Show" at the 2022 Orange City Regional Art Fair. A stay-at-home mother and wife of a pastor, she paints in oil during her children's siesta and in the early morning.
"Flowers are a pure example of utilitarian art," Benson says. "Each part of them has a purpose – the shape, color, scent and texture are all designed to attract wildlife, playing a central role in nature. I paint the same shapes, colors and textures, imitating the creation of God with the same goal of drawing the viewer in. My hope is that the viewer stays in a prolonged gaze, considering each piece and the majesty of our Creator.
The 2023 calendar year will kick off with an exhibition titled "Into the Jungle!" Featuring works by the late Lexington, Nebraska native Jimmy Kugler, the show will open Jan. 9 and end March 3.
Kugler is the father of Dr. Michael Kugler, professor of history at Northwestern College. As a high school student between the years 1946 and 1950, the elder Kugler drew over 100 double-sided comic strips and cartoons. More than half a century later, his son collected them and published them in a book that tells the story of World War II using animals, "Frogs" versus "Toads." The exhibit at Te Paske Gallery will include a selection of the cartoons, as well as photographs of Jimmy Kugler's town and high school days.
---
Northwestern art students have had their work selected for off-campus juried exhibitions, won graphic design competitions, and been chosen for elite internships. They are mentored by art teachers who maintain their professional practice while teaching, and they create in the well-equipped Korver Visual Arts Center.