Norcal Music & Arts Center now offers bespoke music lessons – all in one place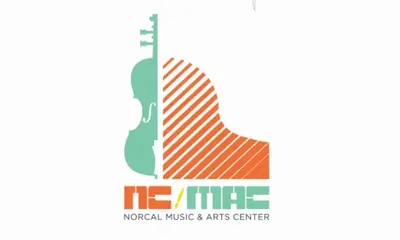 Sunnyvale, California: Norcal Music and Arts Center offers tailor-made music lessons to students. The center offers lessons in piano, drums, electric and acoustic guitar, violin, voice, flute, ukulele, clarinet, saxophone and cello. Continuing the school's commitment to providing the best learning experience, it is open six days a week. Alternatively, students can opt for online courses, which are as detailed as the private lessons at the center.
Norcal Music & Arts Center offers group classes to make classes more impactful for students. 3-4 year olds learn music and movement, while 4-6 year olds learn the keyboard for young beginners. Other age-based classes include art classes for ages 5-10, music theory for intermediate to teens, and piano for adults. But before any detailed lesson, the center offers a unique trial lesson to all students to introduce them to the teacher.
Norcal Music & Arts Center is the only music center with a recital hall in the area. Besides the beautiful and spacious space that allows students to rehearse, it has an elevated stage for performances. Thanks to this facility, parents can attend the biannual recitals to have fun and see the progress of their children. For graduating students, the center presents them with trophies and certificates to celebrate their achievements.
In addition, the center has a comfortable and spacious parents' lounge with Wi-Fi, comfortable chairs, water services and magazines. The waiting room, which also has a large viewing window, allows parents to be part of their children's musical journey.
Norcal Music & Arts Center is home to highly qualified teachers – all with a college education and professional experience. Apart from their qualifications, they are extremely friendly and dedicated which makes the music lessons lively and impactful for the students. They are also dedicated to learning the student's personal musical goals before charting a path to achieve them.
Norcal Music & Arts Center is an ideal space for students interested in pursuing a career in music. In addition to being mentored by career musicians at the center, they can earn a Certificate of Merit and an ABRSM, which is a great addition for students interested in playing instruments professionally.
Speaking of tailored programs, one parent said, "NCMAC is a great music school. Our son has been learning the piano for 3 years now with Mrs. Beverly, and our daughter also took piano lessons there. They have been amazing through the tough times of the past two years with online lessons, maintaining musical training and maintaining some semblance of normal life.
Customers interested in tailored music lessons or other programs, such as online lessons, can contact the center at (408) 777-0740. The School of Music is located at 761 E El Camino Real, Sunnyvale, CA, 94087, US. Visit the website for see more Norcal Music & Arts Center.
Media Contact
Company Name
Norcal Music and Arts Center
Contact Name
Trisha Cruz
Call
(408) 777-0740
Address
761 E El Camino Real
Town
Sunnyvale
State
California
Postal code
94087
Country
United States
Website
https://ncmac.net/