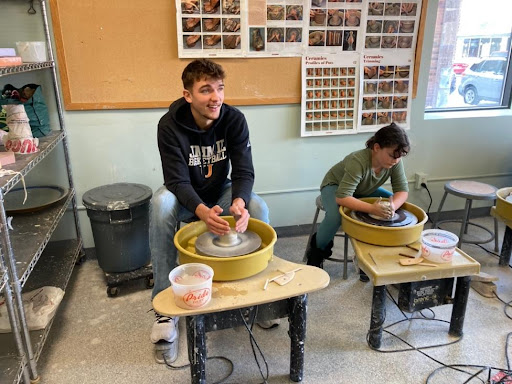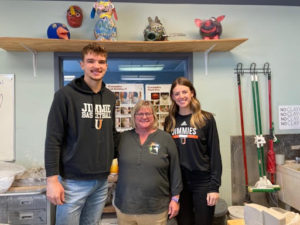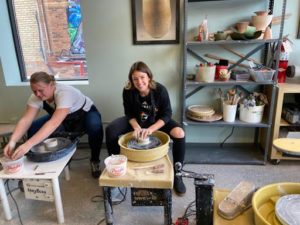 JAMESTOWN, ND (NewsDakota.Com) – Jamestown University basketball stars Mason Walters and Hannah DeMars came by and experienced some of the Arts Center activities, including pottery.
They couldn't believe that a town the size of Jamestown has facilities like the Arts Center and all it has to offer the community (like various art classes for young students, teenagers and adults…plus the downtown arts market, exhibitions, performances, and special events).
Both Hannah and Mason encourage you to drop by and check it out for yourselves! Admission to the gallery is always free and open to all. You can find out more about all upcoming events at www.jamestownarts.com.