The Inland Bays Garden Center near Ocean View will be holding its Holiday Art Gallery from November 19 to December 24, offering a unique shopping experience where shoppers can find wreaths, garlands, Christmas plants, flowers. cool and unique gifts.
"There is no supply chain problem, no traffic to contend with and no crowds. Our new greenhouse and small gallery is full of gifts created by local artisans, "noted Sandy Daniels, Inland Bays Garden Center event planner, along with gift options including painted Joan Applebaum scarves, candles from Salt Town by Amy Muller, fabric art by Sharon Davis, Lisa Scarbeth's steampunk crabs and John Donato's colorful prints.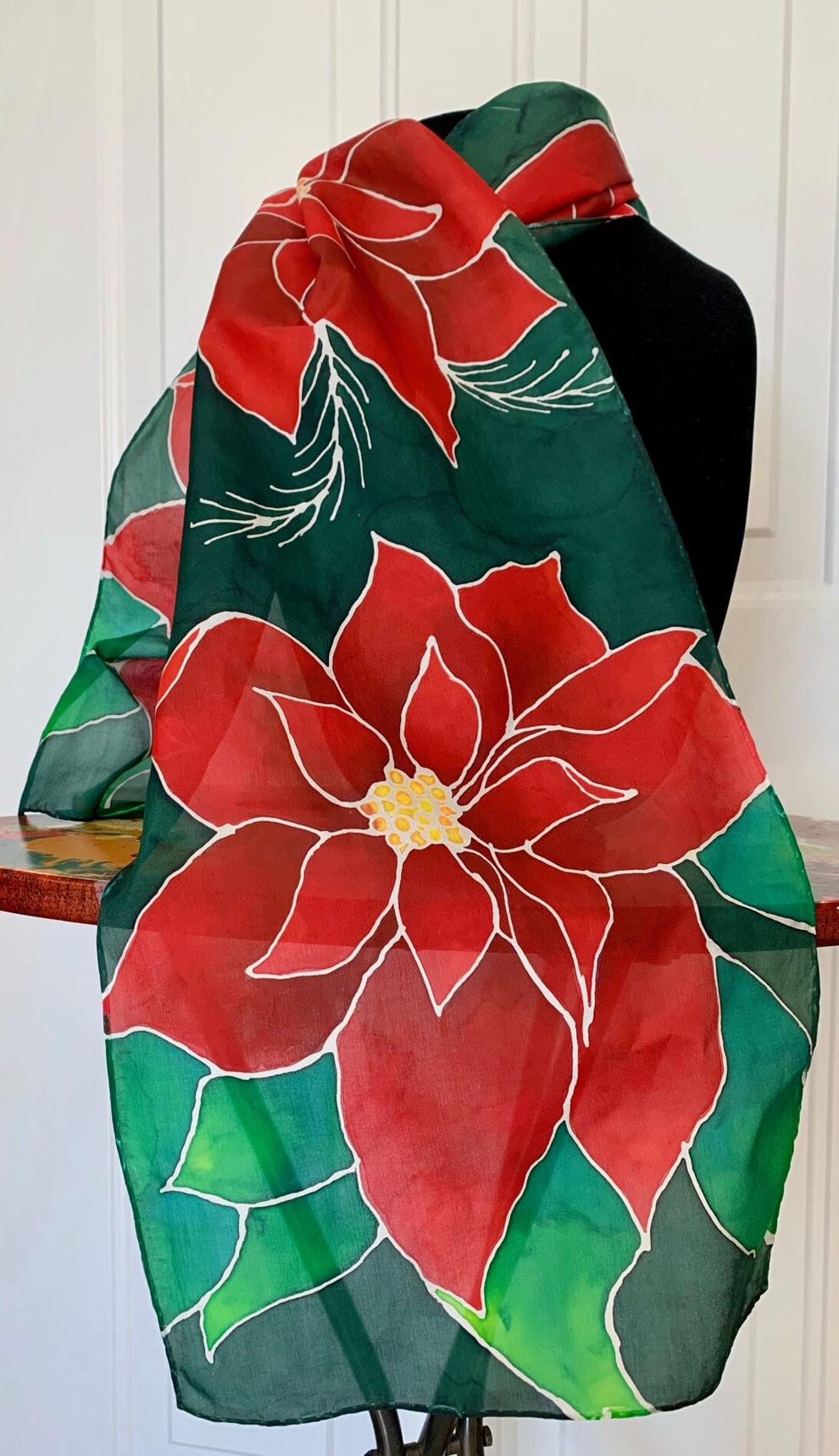 "We are really impressed with the works of art on display in our small gallery and are delighted to support local artists once again. The best part is seeing the faces of the people walking through the door and seeing the magical collection of art in our own community.
The complete list of works of art on offer at the Little Garden Center Gallery includes:
John Donato – Bold, humorous and vibrant prints that embody a unique 'smile impact' with bouncy subjects including surf horses, flying pigs and dinosaurs on pogo sticks, his work features playful characters and explosions of color.
Lisa Scarbeth – Mosaic crabs, turtles, starfish that combine reused found objects.
Peter Gibson – Fused Glass Holiday Treasures.
Zoe Bara – Pen and ink drawings from the garden.
Lisa Chambers – Delaware By Clay functional ceramic beach-themed dinnerware, serving pieces and flower pots.
Kerry Stewart – Handcrafted soaps created using infusions of herbs and plants or organic earth clays and scented with 100% essential oils.
Gary Stewart – Hardwood cutting boards, serving trays and a variety of hardwood home products.
C-Glass Sisters – Framed artwork using authentic sea glass collected on the East Coast.
Alison Schweiger – Decorative brooches, bowls, baskets, hanging ornaments made in the traditional form of basketry wrapped with pine needles.
Pam McRainey – Glass fondue jewelry and decorative pieces for the home and garden.
Amy Muller – Salt Town Candle Company, with candles inspired by nature's coastal environment, made with the purest ingredients for the home.
Kim McFadden – Tapestry glass painting the world with the colors of peace, love and kindness reflected in hanging vases based on beach and nature themes.
Sharon Davis – Fiber art wall hangings, flowerpots, bowls and slippers with a garden accent.
Bethany Tyndall / Local Waves Studio – Handmade pottery, both turned and handcrafted, all especially special.
Beth Whitman-Pitzer – Moon Shelf Paper Note Cards that combine pen, ink and watercolor drawing inspiration from nature and beach life that showcases the love of color, shape and texture .
George Todd – Using renewable bamboo, black walnut, maple and oak to create charcuterie boards, cutting boards, picture frames and vases accented with resin waves.
Geri Gordon – Christmas Stocking Calendars designed for nature lovers.
Donna Driver – Handmade mittens from recycled sweaters and flannel, no two are alike.
Backyard Jellies & Jams – Beach plum jelly, found only along the shore.
Joan Applebaum – Hand-painted silk scarves combine the traditional technique of setting with modern methods, such as tie-dyeing, to create unique works of art.
Apiary Douglas – Local honey and honeycombs.
4 Acres Living Alpaca Outerwear – Sustainable, eco-friendly alpaca fiber is spun and processed in the USA to create unique alpaca outerwear.
Joy Galicinao – Eclectic, handmade and unusual jewelry with a wow factor.
Jennifer Moon-Child – Scroll saw cuts of beach, animal and vacation themed pieces using a variety of woods including cherry, walnut, oak, ash, beech and maple.
Pigment of the Imagination by Carol Gentes – "Dotted art" and a limited series of her sought-after painted rocks.
Michael Schaber – Dr. Schaber's Skin Essentials, all-natural skin care products.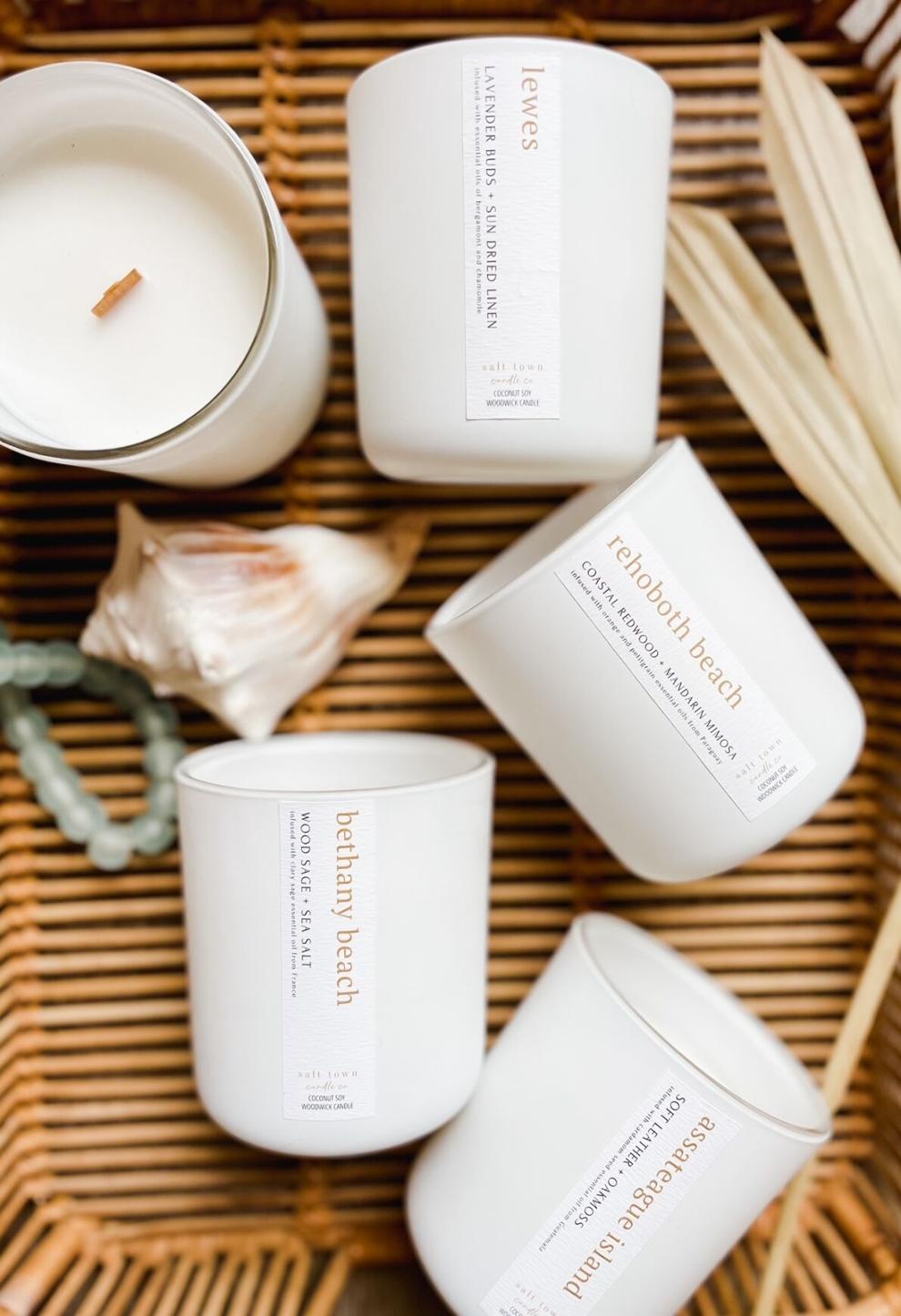 The Inland Bays Garden Center is open Monday through Saturday 9:00 a.m. to 4:00 p.m. and Sunday 1:00 a.m. to 3:00 p.m. For more information, contact Sandy Daniels at (302) 539-1839 or info@inlandbaysgardencenter.com.