Art exhibitions continue at the Floyd Center | Arts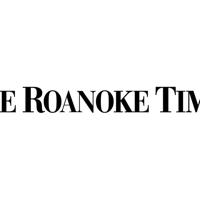 [ad_1]
The Floyd Center for the Arts has several exhibits that continue into the month of January.
The Floyd County High School Art Exhibition is currently on display in the Hayloft Gallery. Instructors Aven Tanner and Kimberly Ingram presented 70 artists and over 100 works for this year's show, with mediums such as oil, acrylic, collage, pen and ink, digital art , colored pencil, pottery, graphite, embroidery and more.
At the Falcon Gallery, Chris Bolduc presents his exhibition "Pax Botanica". Bolduc received his Bachelor of Fine Arts from Virginia Commonwealth University in sculpture and painting. He has exhibited his work across the United States and recently exhibited at the 16th New River Juried Art Biennial in Radford. His preferred medium is India ink with a brush on paper.
In the Breezeway Gallery, the Blue Mountain School exhibits mixed media collage works of students from their primary and forestry programs. Blue Mountain School is a nature-based constructivist school founded on the importance of socio-emotional learning and place-based education.
Additionally, Springhouse Community School's Craftsman Apprenticeship Program will feature a variety of art projects, from quilts to photography, in the centre's community hall starting Jan. 14.
A closing reception will be organized in honor of all these artists on Friday January 21 from 4 p.m. to 6 p.m.
The Floyd Center for the Arts is located at 220 Parkway Lane South, just outside of Floyd Town. Normal business hours are Monday to Saturday 10 a.m. to 5 p.m. For more information call 745-2784 or visit www.floydartcenter.org.
– Submitted by Floyd Center for the Arts
[ad_2]