A donation of $1 million supports the FVCC performing arts center project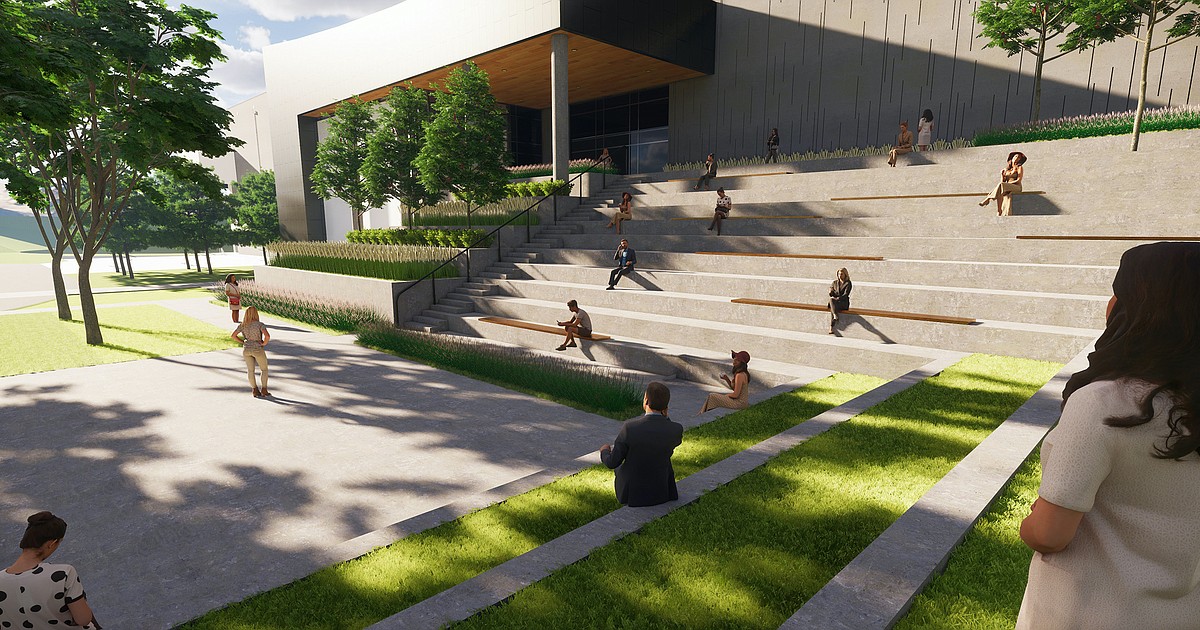 Local philanthropist Lola Vulles has donated $1 million to name and support the Stewart Family Performing Arts Wing of the Wachholz College Center at Flathead Valley Community College in Kalispell.
The $25 million performing arts center is set to open this fall. Funding for the building comes primarily from donor support.
According to the college, Vulles chose to commemorate his family with the gift, Dr. Charles E. and Lottie (Hartsoch) Stewart. A veterinarian by trade, Vulles said his father was a born farmer and spent his life harvesting acres of land when he could to build a better life for his family.
"Dad always said he wouldn't live long enough to get anything out of everything he built. Now I am humbled and happy to be able to commemorate my family and all their hard work," Vulles explained in a press release.
Vulles grew up in northwestern North Dakota, often moving to keep up with her parents' work or to find a country school with teachers.
"In 1938 I went to first grade, but only for two weeks, because we then moved away when my mother found a new job. From there, Dad bought a farm and went to the courthouse of the town to buy more land for $1 an acre," Vulles said. "Teachers were hard to come by then, so in the fall we would move to any small town that had a teacher, and we would go back to the farm after school was over."
Moving around was the norm for Vulles and his family, so when a friend told his father about a farm in Montana, weeks later they all moved to start their lives in Montana in Ronan.
What followed is Vulles history, as she graduated, got married, moved to a small farm west of Pablo, had two children, and lived there for 51 years.
"We went through all of that," Vulles said. "Sometimes we barely had the grocery store, but we made it work. My parents worked for what is happening to me now and it gives me so much joy to be able to give it away.
Vulles said she has experienced firsthand how difficult it can be to find an education and has seen other families with many children trying to make ends meet and go to school. Although times have changed since she was in school, Vulles says she was drawn to supporting the FVCC through friends she made in a quick quilt class.
"I took a quick quilting course at FVCC, which led to a 25-year sewing career five days a week. My quilt group was made up of retired teachers and they talked about how difficult it can be for people to get the education they want," Vulles said. "Through my personal experiences and learning about the challenges people face in getting a good education, supporting the FVCC and its students is a joy."
"This gift will have an incredible impact on the students and community of the FVCC, and we are proud that the Stewart family name will always be present at the FVCC," said FVCC President Jane Karas. "We are extremely grateful for this very generous donation and look forward to honoring Lola and her family. Lola's dedication to supporting quality education, students and learning facilities at FVCC will be part of her legacy.
Vulles concluded by saying, "My parents worked for all of this. I'm just doing what I think should be done to help our community."
For more information about the Wachholz College Center and ways to get involved, visit wachholzcollegecenter.org.